A HomeCore commercial property inspection, or more accurately, Property Condition Assessment (PCA) is typically specified when buying, selling, leasing, or refinancing small to medium commercial buildings and properties. These include multi-unit residential buildings (rental apartments consisting of six or more units), retail (strip malls, grocery stores, small shopping centers), professional centres, combination retail/residential, factory, and warehouse/office buildings.
Depending on client requirements and the property being inspected, HomeCore Property Condition Assessments will fully or substantially adhere to the American Society for Testing and Material (ASTM) Standard E2018-08. The purpose of E2018-08, Standard Guide for Property Condition Assessments: Baseline Property Condition Assessment Process is to "define good commercial and customary practice for conducting a baseline property condition assessment" – essentially providing a level playing field within the commercial real estate market.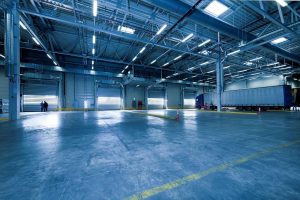 The ASTM standard for PCAs include four principal steps:
1) Document Review and Interviews
2) Walk-Through Survey
3) Opinions of Probable Costs to Remedy Physical Deficiencies
4) The Property Condition Report
The HomeCore PCA report will summarize each of these steps as well as highlight material physical
deficiencies observed where probable costs of repair are $3000 or more and fall into immediate repair (less than one year) or short term repair (within one to two years).
Additionally, whenever possible, the PCA will estimate the remaining useful life of major building com
ponents and provide photos of building elevations, major systems, and the major deficiencies noted.
Additional services ultimately forming part of the PCA can also be arranged through HomeCore include Environmental Site Assessments (Phase I and Phase II) and Fire Code Retrofit Investigation.
For more information on a HomeCore Property Condition Assessment, please call 416-274-6651.